Waccamaw Chiropractic & Wellness Center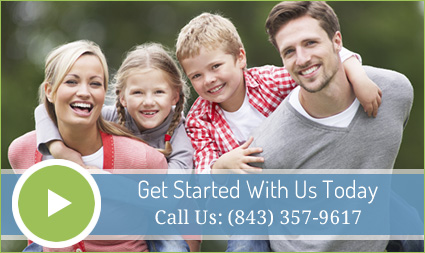 Your Dedicated Murrells Inlet Chiropractors
Dr. Jeff Evans and Dr. John Evans have been practicing in Murrells Inlet for over 10 years and take pride in offering state-of-the-art, natural health care. They are dedicated to helping patients by combining Chiropractic Services and healthy nutritional practices. This combination restores and maintains optimal health and well-being.
High Resolution Digital X-ray, Neurological Biofeedback and Functional Analysis of Blood Work are a few of the tools used to determine the best course of treatment. Their goal is to help remove nervous interference using the least invasive means possible. The doctors have a passion for educating health-conscious individuals and work to keep them informed of the latest natural approaches to healing and recovery.
A Natural Approach to Healing & Recovery
They are committed to fully explaining the conditions and treatment options to patients. This allows patients to make informed decisions about their treatment options. Why so much focus on education? Because those who know what a chiropractor does, and why, get the best results in the shortest amount of time.
Please take some time to tour Waccamaw Chiropractic & Wellness Center's website to learn more about the Doctors, Chiropractic Care and all of the services they provide or call our Murrells Inlet Office to schedule an appointment today.
*The doctors are also available for FREE phone consultations to discuss how Waccamaw Chiropractic & Wellness Center can assist you improving your well-being. Please call in advance to schedule a phone consultation.*
---