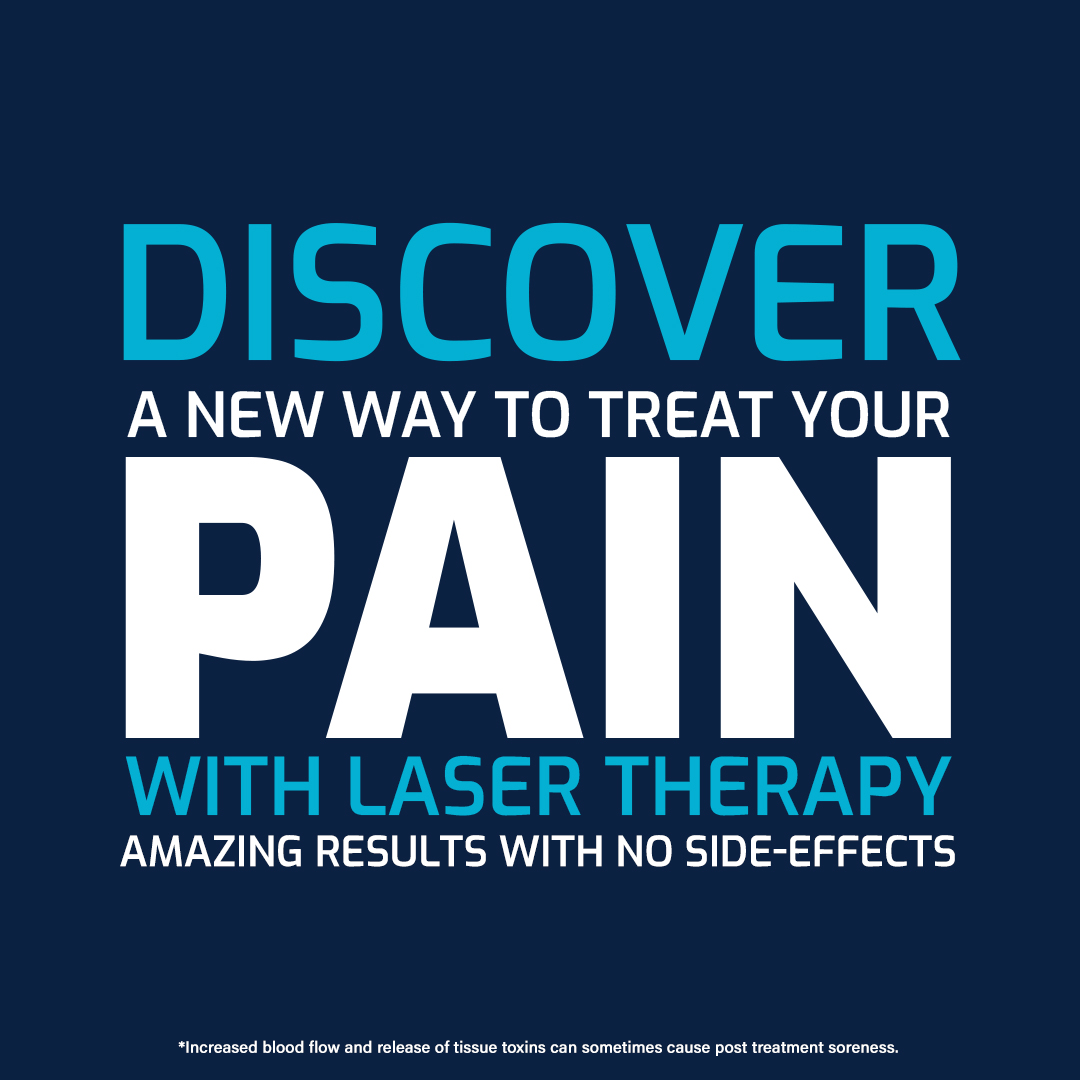 We are excited to announce that we are now an official Summus Medical Laser Certified Provider!  Laser therapy is a safe and effective treatment modality for a wide variety of conditions including, but not limited to:
Disc Degeneration
Arthritis
Carpal Tunnel Syndrome
Migraines
Torticollis
ACL injuries
Baker's Cyst
Post surgical healing
Sciatic pain
Plantar Fasciitis
Sports sprains and injuries
Acute injuries
Chronic pain issues
WHAT IS LASER THERAPY?
To make a long story short, it is an FDA cleared therapeutic treatment that manages pain and inflammation while accelerating tissue regeneration.  In the early 1960's, scientists first discovered that therapeutic doses of laser light could stimulate the body's healing processes.  Since that time, extensive scientific and clinical research has determined that laser therapy is effective in delivering pain relief, reducing inflammation, and providing enhanced healing to injured areas of the body. Our Class 4 Summus Medical Laser is currently the most advanced laser technology available as it employs dual infrared laser wavelengths which allow for a more efficient and effective treatment.
HOW DOES IT WORK? 
Laser therapy can help relieve your pain without the use of drugs or surgery.  During the painless laser therapy treatment, the infrared laser light interacts with tissues at the cellular level and works to increase circulation to the affected area. Higher levels of ATP are produced which then increases metabolic activity within the cell, improving the transport of nutrients across the cell membrane and initiating the release of nitric oxide.  These events create an optimal healing environment and lead to a reduction in inflammation, muscle spasms, stiffness and pain.
WHAT DOES A TREATMENT FEEL LIKE? 
There is little to no sensation during treatment.  Occasionally, the patient feels a mild, soothing warmth or a tingling sensation.  Areas of pain and inflammation may be sensitive briefly before pain reduction occurs.
ARE THERE ANY SIDE EFFECTS? 
During more than twenty years of use by healthcare providers all over the world, very few side effects have ever been reported. Occasionally, some old injuries or pain syndromes may feel aggravated for a few days as the healing response is more active after treatment.
HOW LONG BEFORE I FEEL RESULTS AND HOW MANY TREATMENTS WILL I NEED? 
The answer to this question is variable depending on the condition being treated and how long you have suffered with this condition.  Acute injuries may respond after the very first treatment and may require only 4-6 treatment sessions.  However, injuries and ailments of a more chronic nature might take longer to respond and require anywhere from 6-12 (or more) sessions.
You may feel improvement in your condition (most often pain reduction) after the very first treatment. Sometimes, you will not feel improvement for a number of treatments. This does not mean that the condition is not improving as each treatment is cumulative and results are often felt after 3 or 4 sessions.
WHO WOULD BENEFIT FROM LASER THERAPY?
Although it would seem that laser therapy might benefit everyone to some degree, laser therapy is certainly not clinically indicated for everyone.  If you are curious as to whether laser therapy might be right for you, please speak with one of our doctors or call our office to set up a complimentary consult.