About Waccamaw Chiropractic & Wellness Center
Our Mission and Vision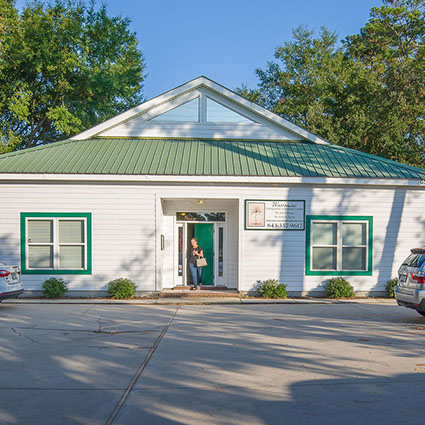 To improve the health and quality of life of everyone in our community through chiropractic care and wellness education.
To see our patients become pro-active in their health instead of re-active to illness. To see our patients utilize the tools and knowledge we provide to build and maintain a wellness lifestyle through proper spinal/nervous system function, exercise, nutrition, and a positive mental outlook.
Our Philosophy
Our approach is simple. We believe that health is our most valuable asset. While we generally meet people after their health is already compromised, our commitment to recovery is two-fold: relief care and wellness care.
Relief Care
Many people seek care in our practice and have one goal, to get relief from pain. That is usually where we start! During this initial stage of intensive care, we have several priorities:
Uncover the underlying cause of your health problem.
Suggest a care plan to get you on the road to feeling better.
Offer ways that you can participate in your own recovery.
Explain the value of post-symptomatic wellness care.
Wellness Care
We are committed to teaching our patients that true health is a journey, not a destination. Beyond one on one discussions with our doctors, we provide educational opportunities through our blog and our webpage in order to communicate the value of ongoing and consistent chiropractic care. Our desire is to see our patients abandon the prevailing sickness care model of healthcare (waiting for symptoms before taking action) in favor of taking a wellness care centered approach.
Get Started Today
Regardless of your health goals, please understand that we see ourselves as a member of your healthcare team, assisting you on your journey to wellness. You are the boss! It is your body, your health, and your future. Our job is to offer you the highest quality chiropractic care possible in Murrells Inlet, make the appropriate recommendations and work with you to achieve your healthcare goals.
Take the first step by contacting our Murrells Inlet chiropractic office today! Your health is too valuable to wait.
---
About Waccamaw Chiropractic & Wellness Center | (843) 357-9617